Yoga is one of the highest trending business types in the world as people focus more on their health, wellbeing and general lifestyle.
Related is that Google has never been used more than it is right now as people lean on the search engine to find information and inspiration.
Over the past 15 years there has been a consistent increase in the number of Google searches for not only general "yoga"-related terms, but specific types of yoga and topics related to yoga.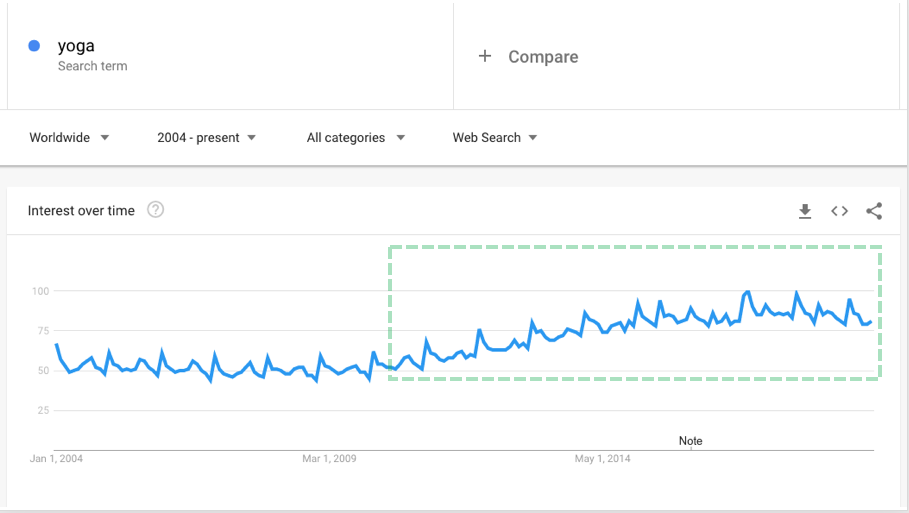 People are looking for classes. They're looking for poses. They're looking for retreats. They're looking for retreats with specifically Ayurvedic meals.
The interest is specific and general with peaks at different times of year across both hemispheres.

People are looking for everything related to yoga and the interest doesn't stop during any hour of the day.
Look at some of the questions people are searching for related to yoga (LOOK CLOSELY!):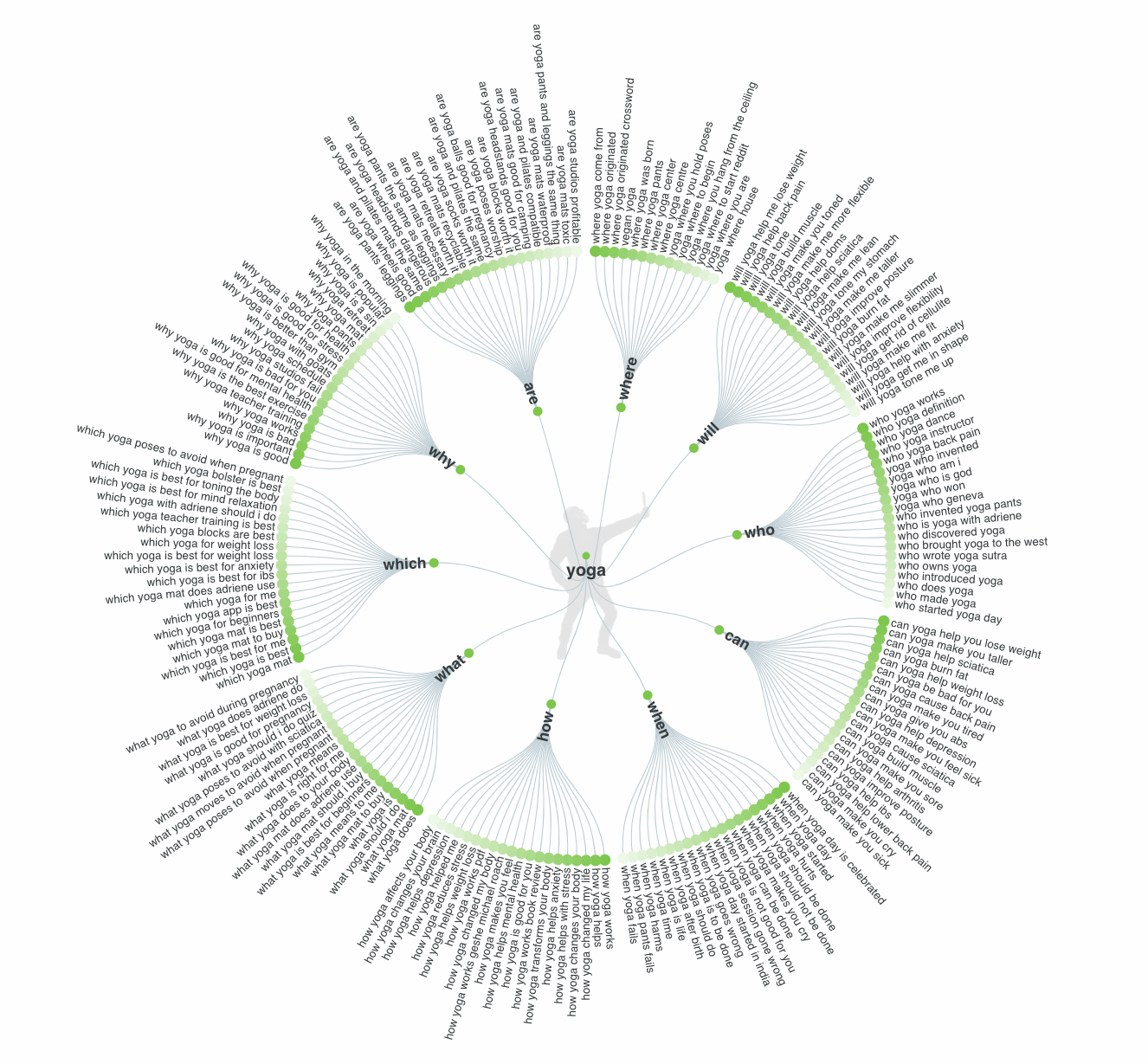 "which yoga for beginners?"
"can yoga help arthritis?"
"are yoga balls good for pregnancy?"
Each of these questions is a seperate but related business opportunity and the overall diversity of the search interest keeps growing
SEO is an absolute gold mine in the yoga industry
Many people I've talked to that run yoga businesses don't have the time to focus on SEO, but for those that do, they are essentially setting themselves up for a consistent flow of free potential clients each and every day.
If you're one of the people that doesn't have the time, I'm currently offering a simple low cost online course that helps yoga businesses do well in Google (and it helps them avoid paying someone to help them too!). For a limited time it's only $27.
Back to the opportunity...
Once someone earns high ranking for a certain keyword, it's unlikely to fluctuate signficantly over time.
The combination of consistent ranking and consistent search interest in Google means a streamline of website traffic.
Yoga business that are capitalising on this are getting people to their services pages. They're getting people to their therapist pages.They're getting people to their blog.
The best part about SEO is that while it takes effort up front, it continues to reward long into the future.
Local yoga businesses are taking advantage of SEO quick wins
I'll randomly select a yoga business from Sydney, Australia where I am currently living. Sydney is an active coastal metropolitan city filled with active people.
I did a couple "prenatal yoga"-related searches and found that Mother Nurture Yoga ranks #1 for most of those terms.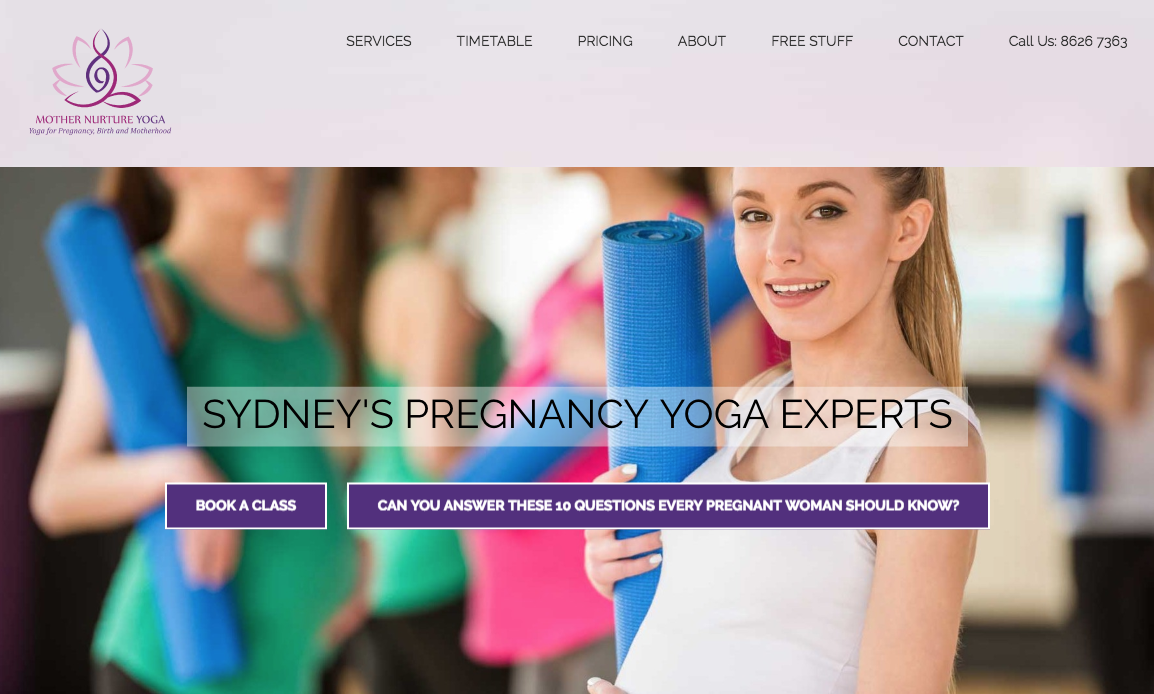 Knowing that approximately ~45% of people searching in Google within this industry click on the first result, this business would be getting up to ~5k directly relevant website visits to their website each month from Google.
Each one of those visits could turn into a lucrative customer and more importantly, other voices that share the word about this business.
This business opportunity is made possible all from following simple SEO practice. The on-page SEO optimisation of this website is solid and they clearly think about their off-site SEO as well.
The yoga industry is unique because not only is it trending with regards to online interest, it's a practice that is also available to people of all walks of life.
If you're a yoga professional looking to boost your SEO performance, I'm offering a low cost video course for the yoga industry specifically that you can check out below.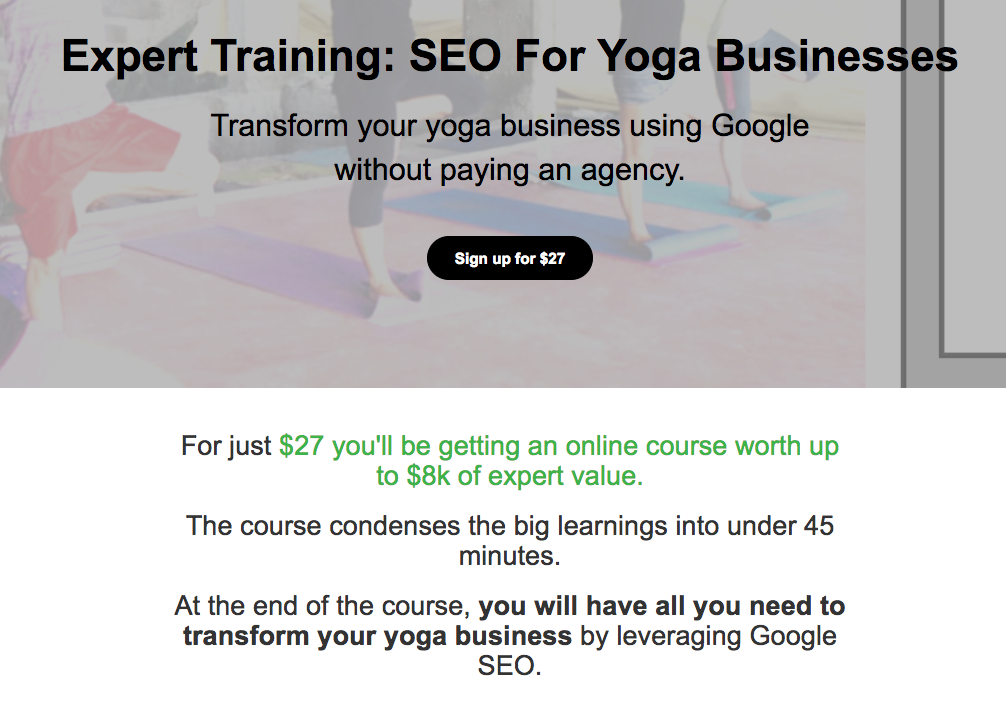 Peter Buffington