Yoga is trending in Google like never before around the world and that's no different in Australia. Yoga businesses have noticed and are taking advantage of the rising search interest to grow their customers with Google search optimisation. Australian culture is becoming more and more centered around wellbeing and fitness and this caters well for business growth in the yoga space.
This quick SEO case study breaks down exactly how a Sydney, Australia area yoga business could be making upwards of $200,000 per month from a single keyword, "yoga retreat Sydney". There are 590 people per month searching that keyword in Australia.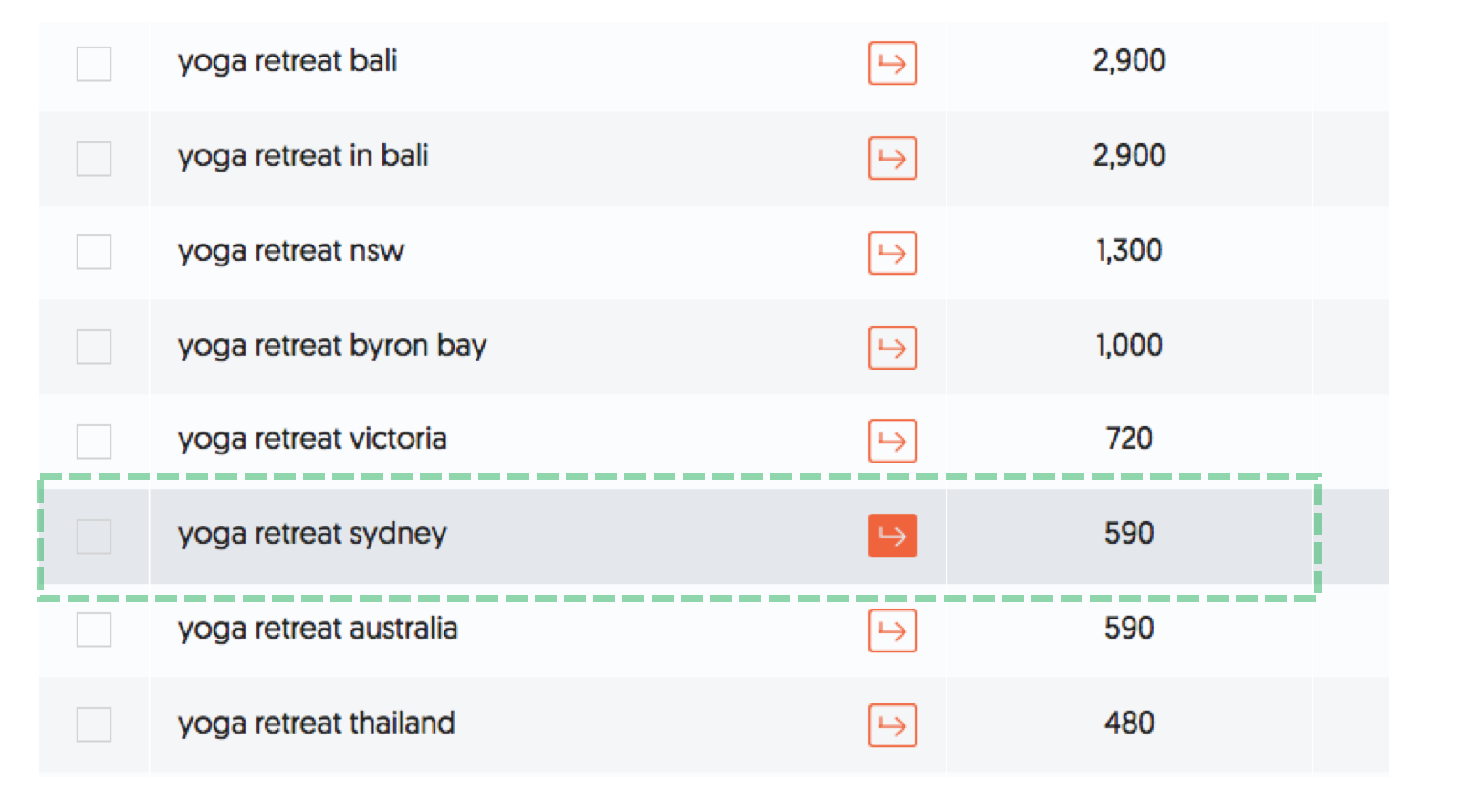 The Billabong Retreat website ranks #1 for this keyword and research data has shown that, generally, ~40% of searchers click on the first search result. This means that of the 590 searches for this keyword each month in Australia, an estimated 236 land on the Billabong website. I don't know their exact conversion rates, but assuming that half of those people went on to buy a retreat which averages at $1,500, that's nearly $200,000 per month in income for the retreat program only! This doesn't include any of the other offerings this business has and due to the cost of their retreats compared to competitors, the conversion rate after users land on this website could be even higher.
SEO for yoga businesses is all about focus and being specific

This is a great example of how SEO can pay dividends in the yoga industry specifically, and why it's important to focus strategy on a specific type of keyword. If a yoga business focuses on retreats like Billabong does, this type of ranking should be the #1 goal and most effort should be placed on this focus. Content strategy, website labelling and wider SEO strategy should target retreats specifically because this is what Billabong focuses on and it's a lucrative product that they offer. It's all about labelling the website the way and getting quality links from opportunistic retreat-focused websites.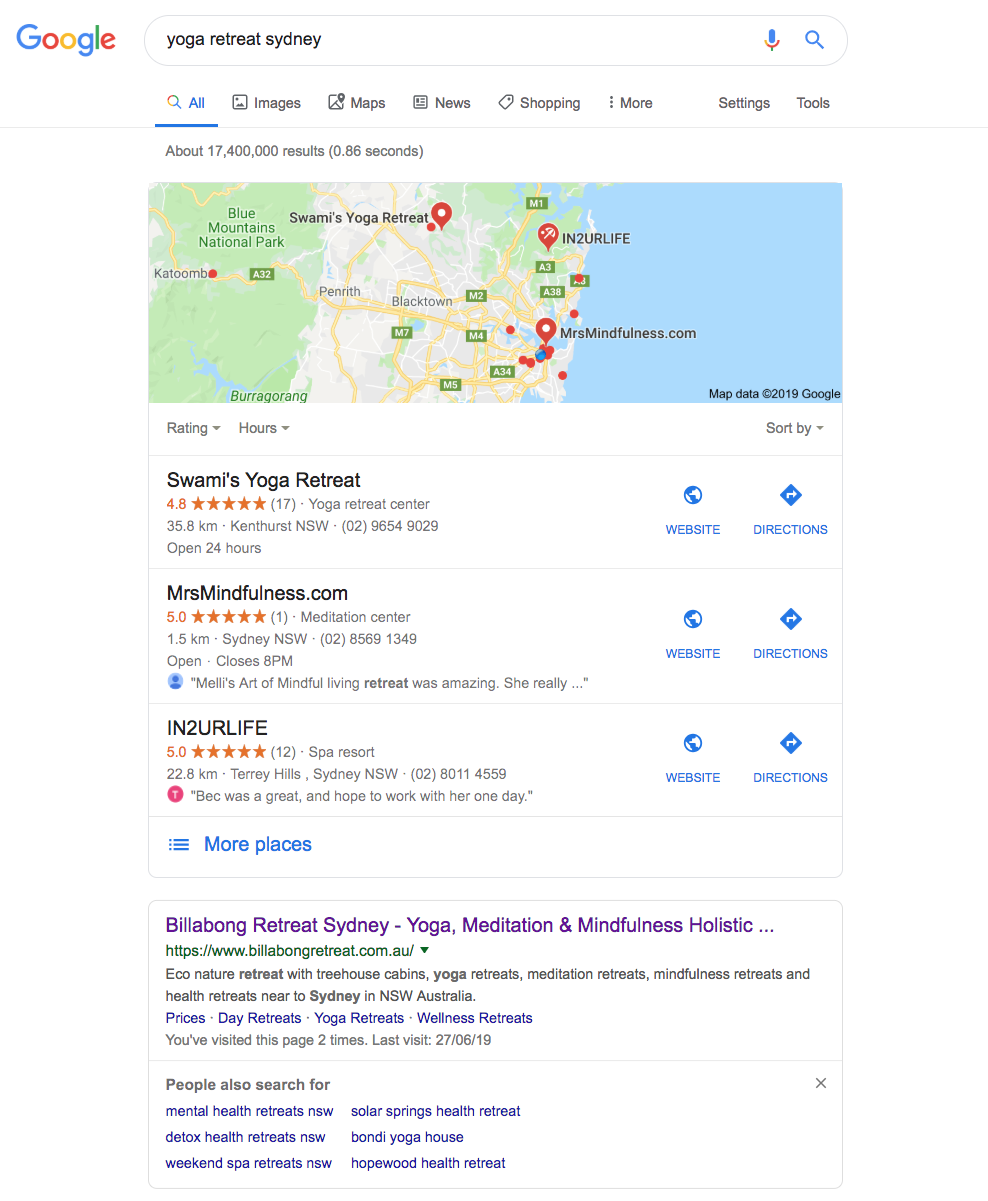 The SEO opportunity within the yoga world is only growing
Data shows that yoga search interest online has nearly doubled worldwide in the past several years and there is no sign of it slowing down. On top of that, the reality for yoga businesses is that each keyword search is a unique business opportunity that could evolve into a longterm customer. All they need is ranking for their target keywords to make it happen. From there, with the way SEO works, a high ranking will often remain in similar search result position for years and years...bringing 'free' traffic with it day by day. What could be better?
If you're a yoga professional looking to boost your SEO performance, I'm offering a a free online video course for yoga business SEO specifically that you can check out below.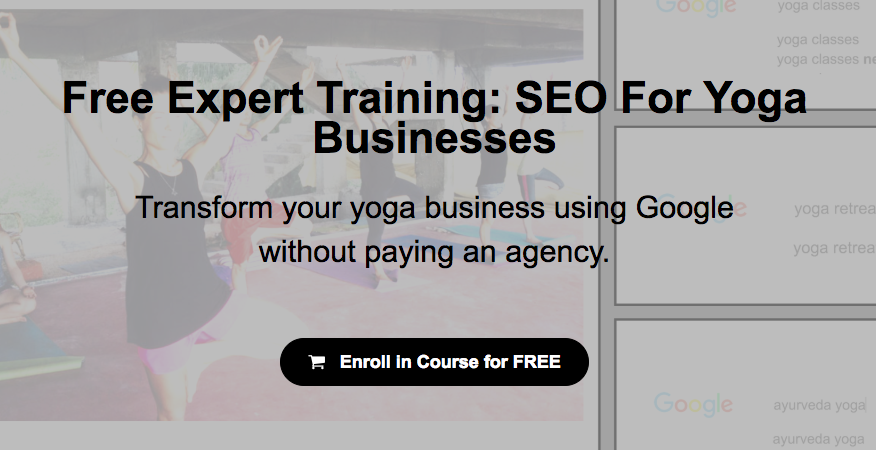 Peter Buffington