Yoga businesses are capitalising like never before with Google SEO and retreats specifically are seeing lucrative returns. Australia is one of the areas in the world that is trending highest when it comes to online search interest for yoga.
A quick look at the search results shows that one yoga retreat in the Blue Mountains is making upwards of $40,000 per month from a single keyword. A single keyword! Take a look below.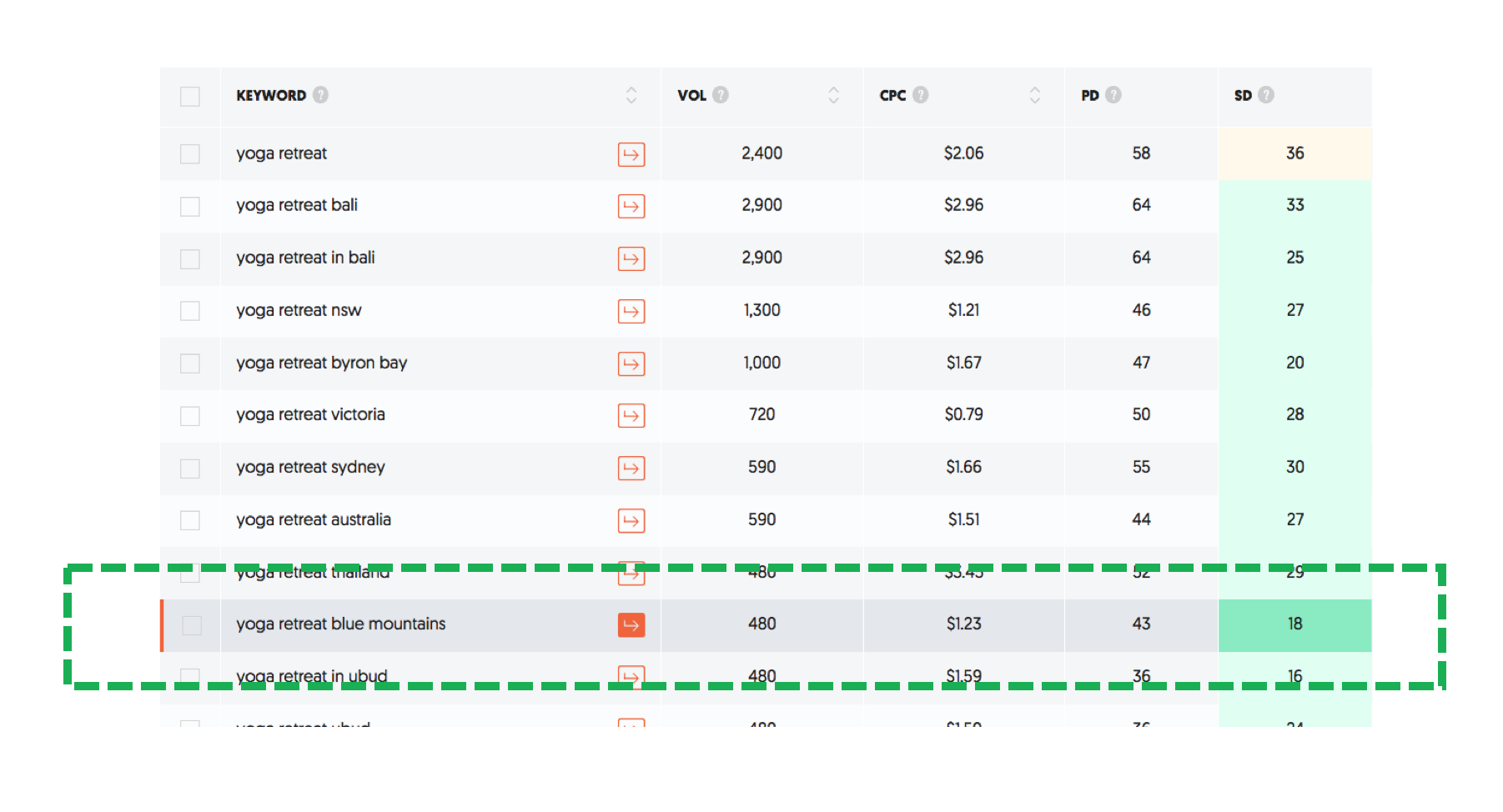 The Happy Buddha Retreats website ranks #1 for this keyword and research data has shown that, generally, ~30-40% of searchers click on the first search result. This means that of the 480 searches for this keyword each month in Australia, a a safe estimate of 145 land on the this website. I don't know their exact conversion rates, but assuming that half of those people went on to buy a retreat which averages at $600, that's over $40,000 per month in income which is generated from a single Google keyword. The reality is that the Blue Mountains as an area is slightly less competitive than somewhere like Byron Bay in Australia or Ubud in Bali, so it's quite likely that we could expect that type of conversion rate.
SEO for yoga businesses is about focuses on the most lucrative keyword opportunities

It's clear that not only does Happy Buddha Retreats clearly specialise in the retreat space, but they've focused their SEO strategy in this area as well. Too many yoga businesses try to win in all the areas, and the reality is that the industry is too competitive.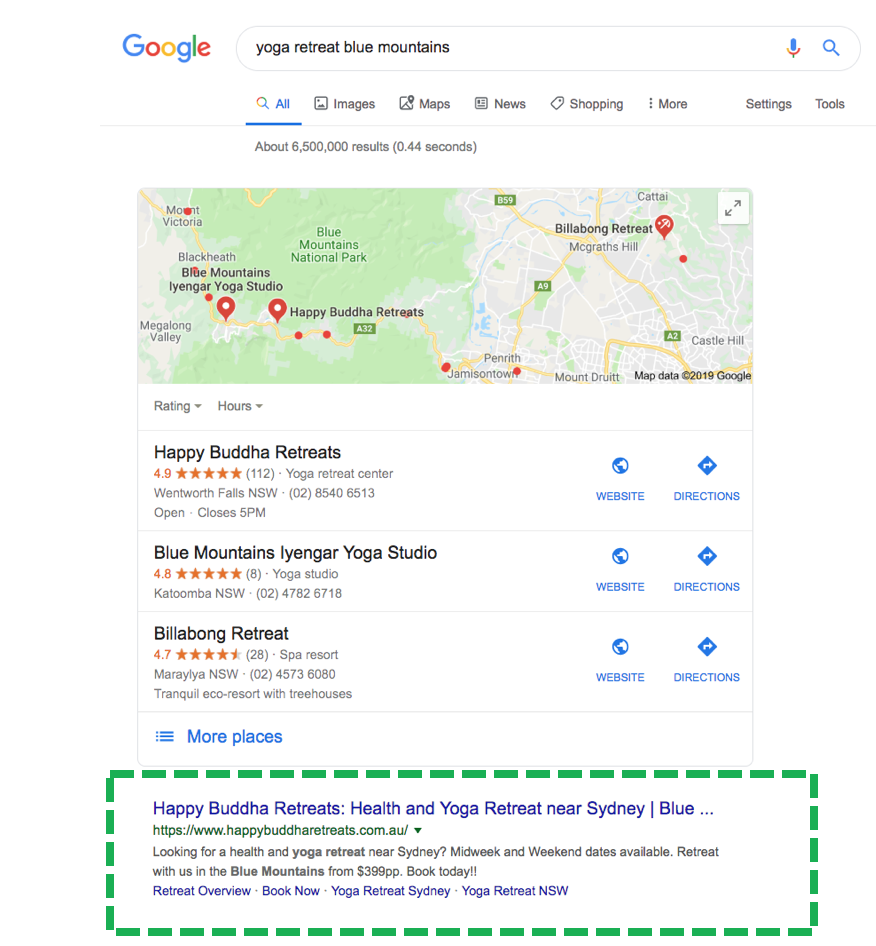 Yoga businesses need to choose where to put their SEO focus and take action before it's too late
If you're a yoga professional looking to boost your SEO performance, I'm offering a low cost video course for the yoga industry specifically that you can check out below.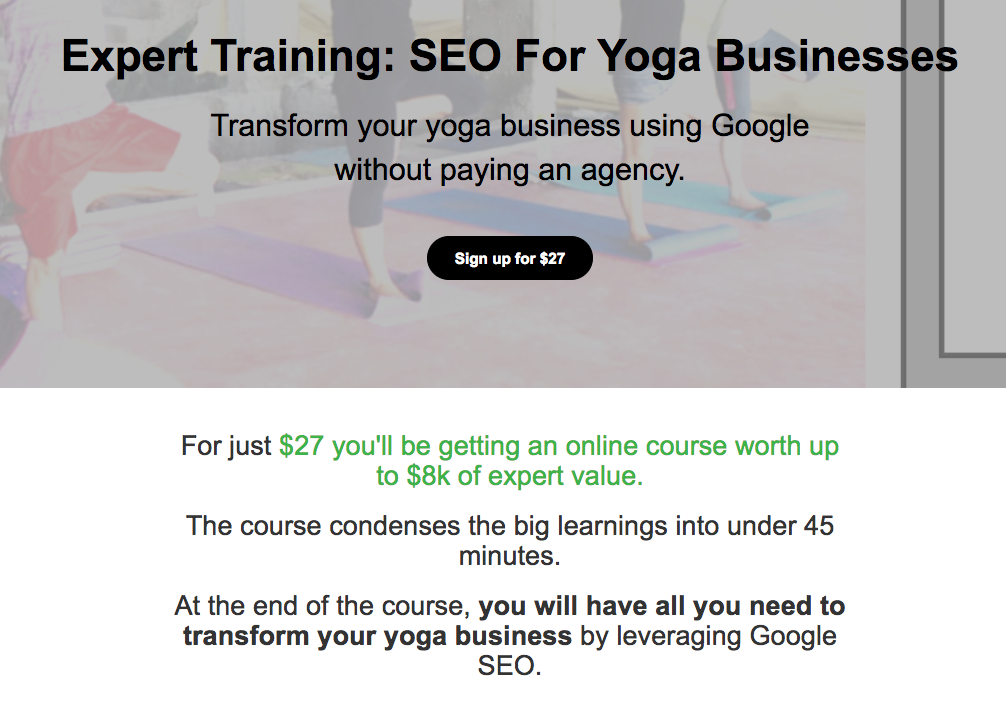 Peter Buffington