What could be better than creating an online course about something you care about or know a lot about once and then watching it earn money for you over time while you kick back and relax?
Probably not much! It's a dream that you can make a reality, especially because you're already a teacher that has the skills to make money online.
You already know how to do this! You just need a couple tips and tools to make it happen and put it the earning on autopilot.The best part is that once you create a successful course that actually provides value to people you can just watch the fees of $27 or $97 or $1,197 pop up in your email inbox as people continue signing up to hear what you have to say.The money is important but online teaching also gives you the ability to make the impact you want to make in the world.Combine the financial opportunity with the impact opportunity and you've got yourself something to get excited about. Working from home and not being tied to a specific work location is also a major advantage of this life decision.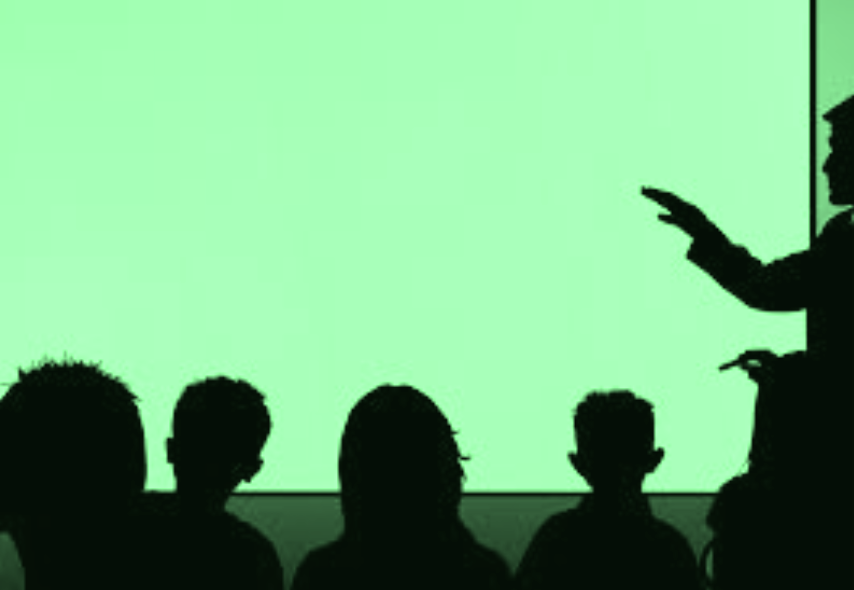 The reality is that people across the world are making money teaching online, and many of them don't have experience being a teacher before they start the online journey to passive income and working from home.If you're just starting to think about this way of life, whether it's to replace or supplement the current income you make teaching, you're in the right place.
Overall, there are a few high-level steps to start teaching online for profit, passive income and work-from-home capability:
Finding an online course idea that will make money
The first step is to find a profitable idea for your first online course. There are a few 'musts' with this step in the process. You clearly need to know the idea or topic well and you need to be interested in the idea that you decide to teach for profit. You need to be comfortable and excited to share knowledge. It will make it much easier to make money because the process will be less burdensome. You'll also need to make sure that there is an ideal audience for a profitable online course. The free training that the link above takes you to will go into more detail but this involves finding and understanding where your potential audience hangs out online. From there you'll need to understand how many potential students there are, the problems they talk about in those places and how you can help them with your online course.
Writing the online course for your profitable idea and breaking it up into modules and lessons
The second step is you'll need to write a course. This shouldn't be too hard for you as you're already a teacher and you're probably more than used to writing lesson plans! Writing an online course is the same in principle. Depending on what your course is about and how much value it will provide to your students, you will decide on a scope or length and then break it down into modules and lessons. More often than not these courses are video-based but they often include worksheets and attachments. Some of them even include quizzes or one-on-one video conferences. It just depends on your course and how much it costs the students.
Physically making (filming, writing, etc) the online course and deciding where to host it
The third step is you'll need to physically make the course. This will involve equipment such as a computer, a webcam (if there isn't a quality one built into your computer) and a teaching platform or website to host your course. Personally I think the easiest way to do this step is to sign up with a business like Teachable. There are many platforms that support online teaching but my argument for Teachable is pretty simple. I think they are great for hosting online courses but ALSO hosting a website. You can pay once and get a great website builder and course builder. They also offer blog capability, easy Google Analytics integration, built-in affiliate marketing and other important features that other platforms charge you separately for. You can start on the free plan and upgrade when necessary.
Marketing the online course to potential students within the places they hang out online
The fourth step now that you have your online course built is to market the course. Where does your audience hang out? You can promote it on your blog or Facebook page if you have one. You can run Facebook advertisements or Google Ads to get targeted traffic. You can join free forums such as Quora or Reddit and provide value to potential students before offering your course as a solution to their problems. This step will depend on a variety of factors and what your exact idea and audience are. You will better understand where to go with this step once you've written and built a course.
Pricing the online in a course that will help you reach your financial goals
The fifth step is to price your course. People over think this step but it's important to understand that you can adjust the price at any stage if you need to. You also don't need to feel pressured to have a really expensive course if you want to make serious money. I interviewed someone recently who made $250,000 in one year selling a $49 course. It's simple math to see how much you'll need to charge in order to reach your goals, but the point is that it depends and you can always adjust your price up or down after launch.
You now have a high-level understanding of the process required for a teacher to make money with online teaching. I can't stress enough that you are much further along the journey already as a teacher. There are many people who live completely nomadic lives by leveraging online courses. Many of the most successful ones don't even have a teaching background. You're in a great place.
Peter Buffington